You're busy
—
let us remove the stress and hassle of recovering your judgment.
You don't pay if we don't collect. You have nothing to lose.
Frustrated with attempting to collect your judgment?
Over 80% of all judgments remain unpaid.
The courts award judgments but is not responsible for the collection of them.
HAWKEYE INVESTIGATIONS specializes in locating your debtor, seizing their assets within the law and recovering your money for you before your judgment expires.

How it Works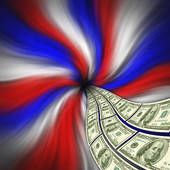 HAWKEYE INVESTIGATIONS
Finds the person that owes you money
Locates their job, assets and bank accounts
Seizes assets, levies accounts and garnishes wages
Locates debtor's employer anywhere
Subpoenas records from debtor, family, friends and business contacts
Brings them back to court if necessary
And recovers your money for you.
We take care of all paperwork and legal fees
Make all court appearances
And conduct any other incidentals so your work and life are not interrupted.
We have access to nationwide databases, judgment recovery specialists and legal assistance throughout the United States.
We are not attorneys and do not provide legal advice. If you are in need of legal advice, please contact an attorney who specializes in the area in which you seek assistance.
None of which is contained in this website should be construed as legal advice.


CALL US TODAY
Memphis, TN 901-413-4825 philip@hawkipi.com